'Muslim Identity' - The Journey and Experiences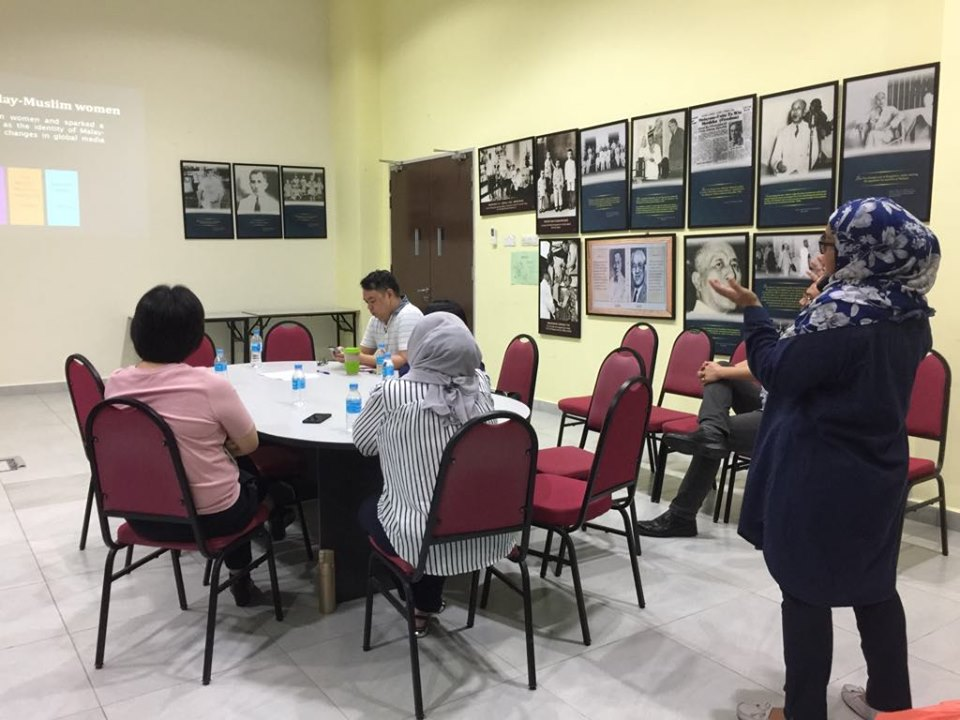 Dr. Nurzihan Binti Hassim speaking on Muslim Identity
The UTAR Faculty of Creative Industries (FCI), Center for Immersive Technology + Creativity (CITC) and Tun Tan Cheng Lock Centre for Social and Policy Studies (TCLC) jointly organised a talk titled 'Muslim Identity' - The Journey and Experiences by Dr. Nurzihan Binti Hassim on 3rd September 2019 at 9:00am.
The research talk was attended by academic staffs from Faculty of Creative Industries (FCI). The idea of the research talk was initiated by the Deputy Dean, Dr Andrew Loo.
The essential goal of the research talk was as a sharing session by Dr. Nurzihan on her PhD thesis. Her research talk focused on Malaysian media and hijab. In Malaysian media, the hijab and its association with a modest way of life is usually portrayed through Muslim women who are mainly Malay. Apart from upheavals of Islam and the globalization of veiling across Muslim-majority countries, local socio-political traits have commodified the hijab as a product of Malay sovereignty rather than a symbol of religious obligation. According to her, the contemporary representations of the hijab offer a favorable status quo for Malay-Muslim women through marketing techniques that emphasize fashion trends and class mobility, consequently disregarding the motive of modesty in Islam altogether. The evolution and visibility of the hijab are analyzed in relations to multiplicity of the Malay-Muslim identity and its integration with transcultural thoughts of the East and West.
The research talk ended at 11:30am, by giving a small appreciation gift to Dr. Nurzihan by Dr. Chin Yee Mun.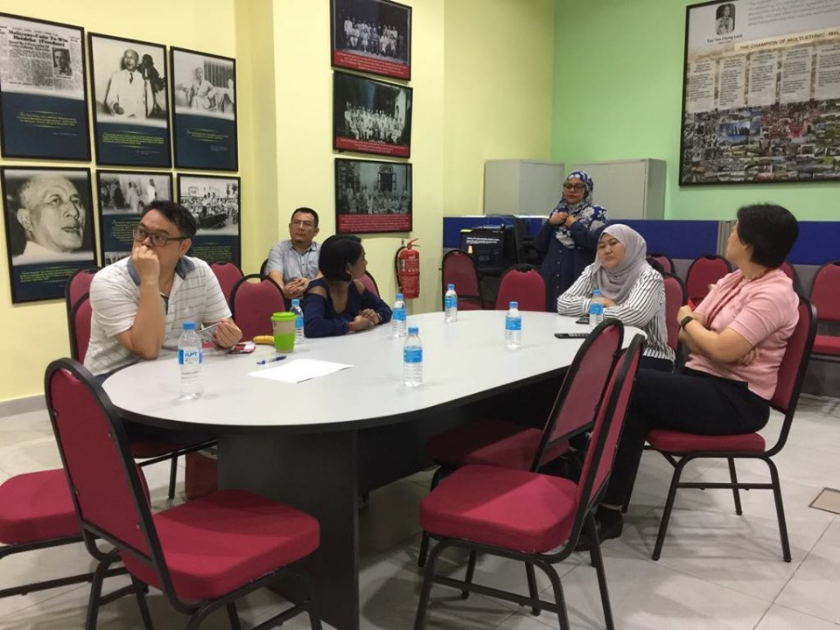 The participants listening to the talk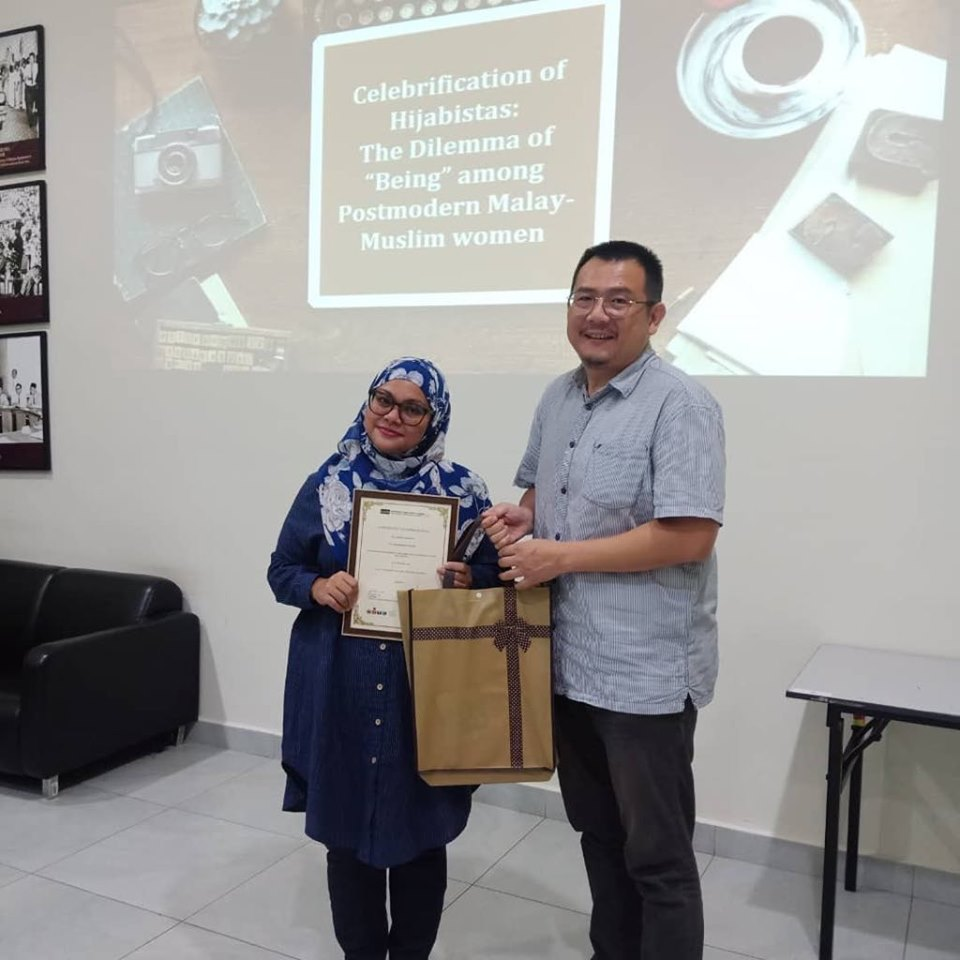 Dr Chin (right) presenting a souvenir to Dr. Nurzihan Binti Hassim